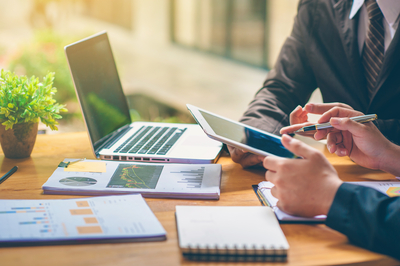 How Does Insurance Cover Product Damage Lawsuits?
Here in Hillsboro, we know a thing or two about running a business. We're part of Oregon's Silicon Forest, home to major tech companies and commercial enterprises. But we're also famous for our thriving small business environment and cultural opportunities. To protect your business, you'll need several types of business insurance, product liability coverage among them. Here's why.
When Do You Need Product Liability Insurance?
There's always a chance your products might cause harm to others. Product liability insurance works to protect the business in these cases. Still, these are not always the simplest of policies to navigate.
Let's say you sell a product or provide a service as a part of your business. Your sales professionals promise your customers the product is going to work. The product provides specific benefits and features. The customer agrees to purchase the product or service as a result of those promises.
Then, the product fails to meet those standards.
In this situation, the customer may come back and want changes. Of course, if it is a simple fix or replacement, you can probably do that. If all the customer needs is a refund, you may be able to do that too. But sometimes, things get more complex.
In some cases, the damage your product causes is significant. Let's say the product fails, and someone suffers an injury as a result. Perhaps an appliance you serviced catches fire and burned someone. In these situations, the victim may hold you responsible for their medical costs or other losses.
In many cases, the affected party can file against your product liability insurance for assistance, and that will be sufficient. However, in other cases, lawsuits might arise. Your policy can help you out in these cases, too.
How To Handle Lawsuits
The injured party might elect to file a lawsuit against your company. Most of the time, a lawsuit happens only if the insurer denies or refutes their initial liability claim. This often happens if the insurer believes the claim is without merit.
In these cases, most liability policies provide you with legal defense. This means your insurance carrier provides a lawyer to help you with the lawsuit process. Often, cases like this do not go forward to court. Most end up with settlements in which both parties agree to the terms. And, many times, the business owner does not have to be present. Still, costs will arise, which is where your insurance policy can help.
Your general liability insurance coverage is there to help you. The coverage will help pay out the settlement, up to the policy limits. It will cover legal fees associated with the incident. When you hear of a customer threatening a lawsuit, simply turn to your insurance company for help.
Don't engage with the claimants about the matter. Avoid any type of claims or promises to them. Instead, let your Action Insurance Company representative handle the process for you.