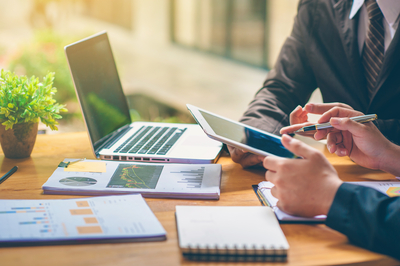 Transamerica Group Critical Illness
Why
Should You Consider Critical Illness Insurance?
Does your client's health
insurance coverage provide for day-to-day living expenses if one of their valued
active employees, retirees or a covered loved ones become seriously ill? Our
flexible critical illness benefit can assist employees with the myriad of
expenses associated with the initial diagnosis of a critical illness such as a
heart attack, stroke, cancer or coronary artery disease.
Why
CriticalAssistance AdvanceSM?
CriticalAssistance AdvanceSM offers flexible benefits designed to help you
meet different client needs. It is a group product so it allows ease of
enrollment for multi-state groups, while still paying competitive
commissions.
CriticalAssistance AdvanceSM pays a lump sum benefit equal to the Elected
Benefit multiplied by the percentage shown in the schedule of benefits upon the
initial occurrence of a covered critical illness within each category. If the
benefit payment is less than 100% of the Elected Benefit amount, the policy pays
a benefit upon diagnosis of a different critical illness within the same
category. The maximum payout in each category will be 100% of the benefit
amount. Eligible employees can purchase coverage from $5,000 to $50,000 (in
increments of $5,000). Dependent coverage will be available at 50% of the
employee/member's amount.
Heart
Attack
Stroke
End
stage renal failure
Heart
Transplant
Coronary
Bypass Surgery
Major
Organ transplant
Burns
Coma
Loss
of sight
Alzheimer's
Other
Diseases
Loss
of hearing or speech
Enhance coverage
with optional riders
Cancer Benefit
Rider
Recurrent Critical
Illness Benefit Rider
Accident Emergency
Treatment Benefit Rider
Initial
Hospitalization for Accidental Bodily Injury Benefit Rider

Wellness Benefit
Rider
Intensive Care
Benefit Rider
Quality of Life
Benefit Rider
Occupational HIV
Rider
Issue Ages
Employee and Spouse: Age 18 and
older (through age 64 in CA)
Eligible Children: From birth through age 25
Participation
Requirement
A minimum of 5* employee
applications are required to establish a group.
Rates
A composite rate is available for
Employer-Paid Coverage on all eligible employees.
Portability
Option
If an employee loses eligibility
for this insurance for any reason other than non-payment of premiums, coverage
can be continued by paying the premiums directly to us within 31 days after the
loss of eligibility. We will bill the employee directly at the same rate, once
we receive notification to continue coverage.
Waiting
Period
There is no waiting period.
Policy
Information
Policy form series CPCI0400 and
CCCI0400. Forms may vary. Coverage may not be available in all jurisdictions.
Disclosure
This is a brief summary of
CriticalAssistance AdvanceSM, Critical Illness
Insurance underwritten by Transamerica Life Insurance Company, Cedar Rapids,
Iowa. Limitations and exclusions apply. Refer to the policy, certificate and
riders for complete details.